People are always asking me, "hey Hotdogman, where can I get more information on how to start a hot dog business?" I tell them to go read my story So you wanna be a Hot Dog Man?. That can get folks pointed in the right direction. Lots of people are looking for "nuts and bolts" type of info though.

Here's an ebook I found helpful when I was starting out. I still refer to it now and again (I've read it cover to cover TWICE in the past two weeks). It's worth spending the thirty bucks before you go too deep into the process. It's a bit over the top for running a simple hot dog truck, but there's no BS, unlike some of the other "Start a Hot Dog Business" ebooks out there. Lots of information, business plans, forms, accounting tips and more. Definitely worth the dough!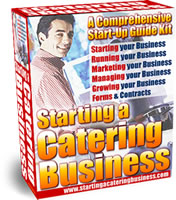 Click Here
to check this ebook out.